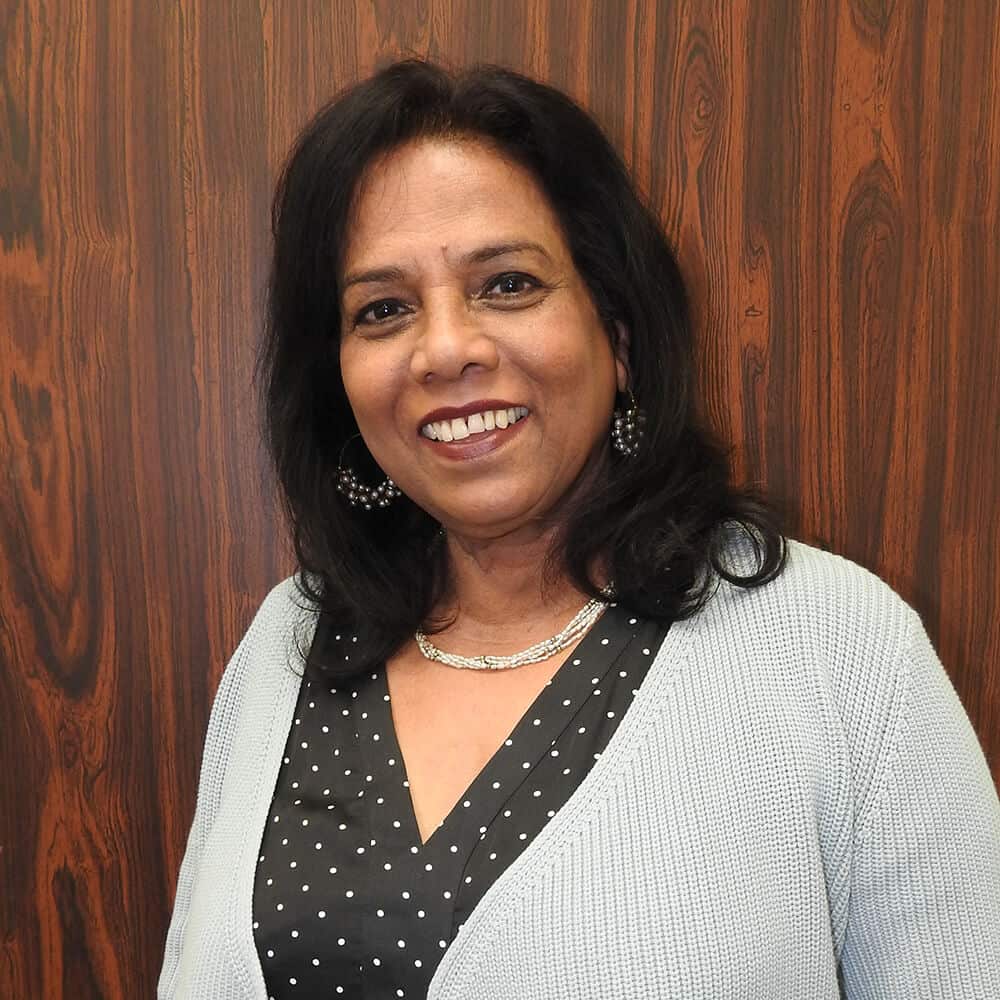 ---
Sunita Kavrie, Ph.D., CCC-SLP
President and Speech-Language Pathologist
Dr. Sunita Kavrie, the President and Founder of the Hearing Health Center of Houston, started her long and passionate journey in communication disorders four decades ago as a qualified speech language pathologist and an audiologist in Mumbai, India. Later with her travel to the US for higher education in 1986, she earned a doctorate in speech-language pathology at the University of Cincinnati in 1993. She then completed a prestigious 3-year postdoctoral clinical fellowship, in medical speech pathology, in the department of Neurology, at the world-renowned Mayo Clinic in Rochester, Minnesota. Subsequently, she accepted a position as the head of the speech pathology service, at the Methodist Hospital and Baylor College of Medicine in 1996. In addition to clinical researcher and Assistant professor positions in the departments of Otolaryngology and Neurology, Dr. Kavrie served on the faculty of the AuD (Doctor of Audiology) program at the Baylor College of Medicine sharing a common physical floor space with Audiology offices.
It was here in Houston that Dr Kavrie's passion for audiology was sparked and reignited and the seeds were sown for a combined speech pathology and audiology clinic outside of the medical center. The exclusive purpose was to bring the expertise of the specialized services, along with the high medical standards of care, to the Houston community at large! This was realized in 2002 with the creation of SpeechPath Associates, Inc followed by the Hearing Health Center of Houston, in 2007. Since then, she and her team of audiologists have steadfastly pursued their mission of "Rebuilding Lives. Shaping Futures" of individuals with communication disorders in general and, more specifically, of Houstonians with varying types and degrees of hearing loss!
Dr. Kavrie, over the last 24 years, has completely assimilated into the diverse Houston culture. She is a "big city gal" so the city of Houston was the perfect fit for all her extracurricular pursuits for the last quarter century! As a proud Houstonian, Dr. Kavrie pursues her multiple interests, including the arts, local theatre and Broadway musicals, and museums of all stripes and not to mention her favorite basketball games…Go Rockets! She is spontaneous, connects socially over friendly Poker, Mahjong and Bocce Ball with like-minded friends. She is a diehard foodie and enjoys exploring Houston's vast restaurant scene all over town including in her Montrose neighborhood. When she stays in doors she enjoys cooking multi-ethnic cuisine with friends and teaching cooking classes to her neighbors. She volunteers and participates in several community events and serves as a studio society member for the Houston Public Media. She proudly hosts the popular annual community event called the "Neighborhood Night Out" at her home in October to allow neighbors to connect with one another and with law enforcement personnel. She believes in the diversity of every community and views it as an asset and that truly sets her apart!
Online Appointment Scheduler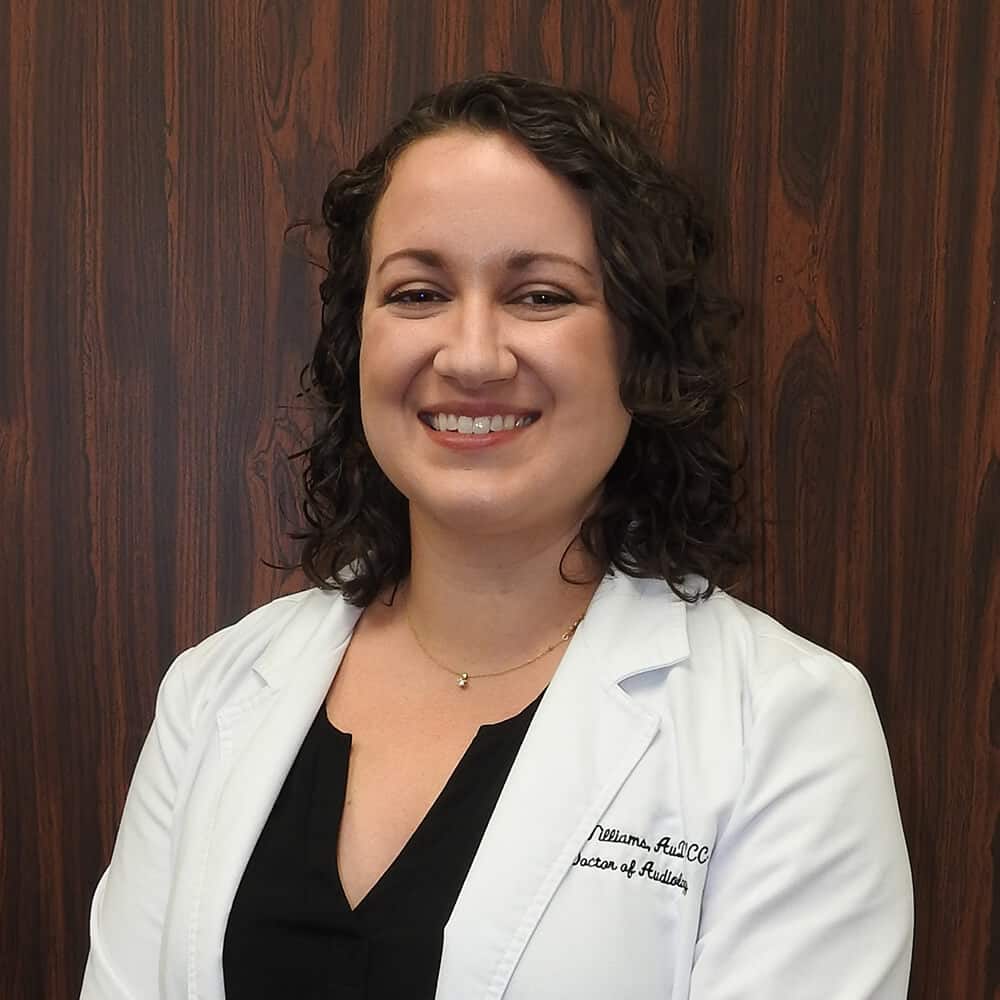 ---
Sarah Williams, Au.D., CCC-A
Audiologist
Dr. Williams joined the Hearing Health Center of Houston in 2019. She specializes in cochlear implants and personalized hearing aid fittings. She has experience working for a cochlear implant manufacturer providing programming services and support to audiologists and surgeons. Before that position, she worked with a small practice management company working to build reputable and ethical audiology and hearing aid practices across the country. She enjoys finding the best solutions for each patient to facilitate better hearing and overall better communication. She will help you "geek-out" on hearing technology for those interested in learning more or help you to simplify technology for those wanting to "make it easy."
Dr. Williams earned both a Bachelor of Science and Doctorate in Audiology from the University of Texas at Austin. She maintains a certification from the American Speech Language and Hearing Association (CCC-A) and is a fellow member of the Texas Academy of Audiology, the American Academy of Audiology, and the Academy of Doctors of Audiology. Memberships in those professional organizations are important to her because of their relentless efforts in advocating for her patients with hearing loss.
Dr. Williams is a Houston-native and is thrilled to be back in Houston and close to friends and family. She spent time in Southern Louisiana, Austin and Denver before she made her way back to Houston. She enjoys spending time with her family, hiking, yoga, traveling, reading, and playing with her Jack Russell terrier, Sampson.
Online Appointment Scheduler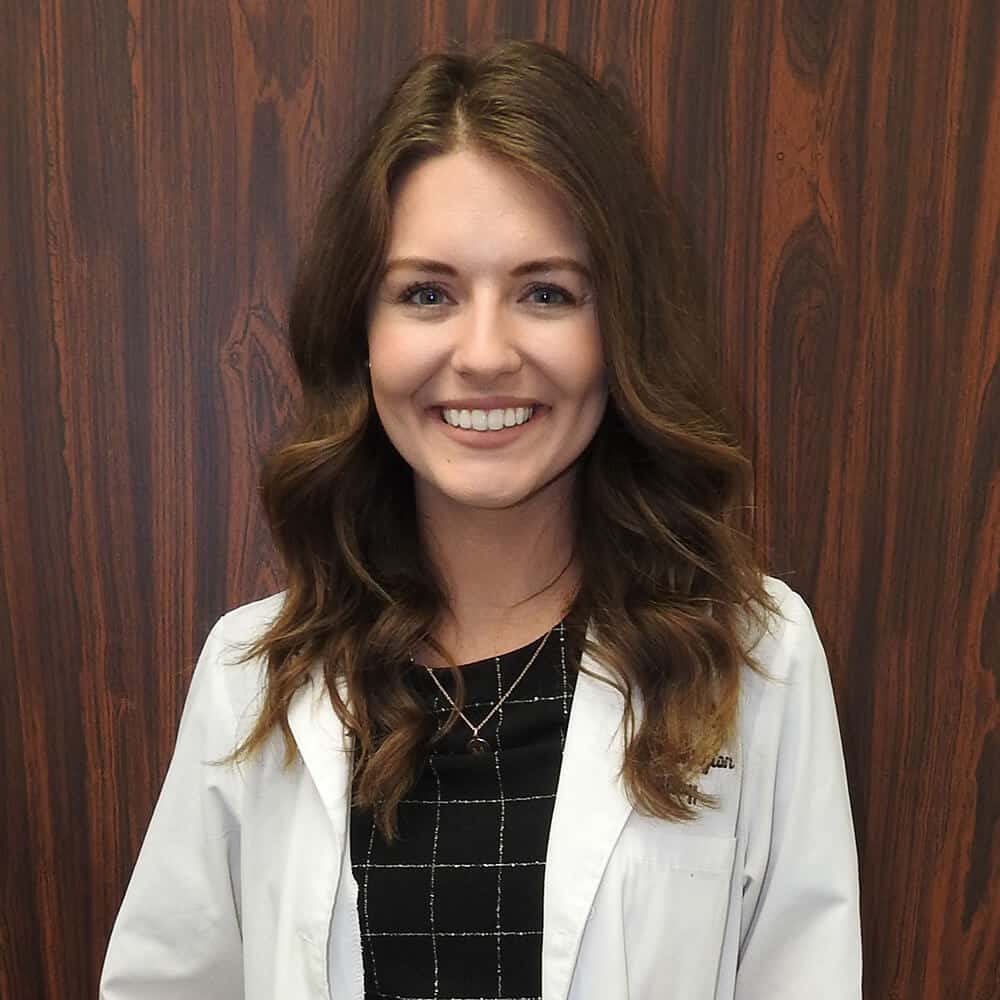 ---
Kaley Murry, Au.D.
Audiologist
Dr. Kaley Murry is our newest addition to the Doctors of Audiology at the Hearing Health Center of Houston. Dr. Murry earned both a Bachelor of Science and Doctorate of Audiology from Lamar University in Beaumont, Texas.
As a part of her doctoral program, she completed a clinical year at a busy Ear, Nose and Throat clinic south of Houston, where she served both the adult and pediatric populations in hearing diagnostics and hearing aid fittings. She specializes in personalized hearing aid fittings and wireless accessory connectivity. She finds great joy helping each patient with their own unique needs to find a solution that improves quality of life and overall better communication.
Dr. Murry is originally from Vernon, Alabama, but now considers herself a Texan after living here since 2008. When she is away from the office, she enjoys traveling with her husband, Brett, spending time in the kitchen baking delectable treats, or exploring the ever-growing restaurant scene in the local Heights neighborhood.
Online Appointment Scheduler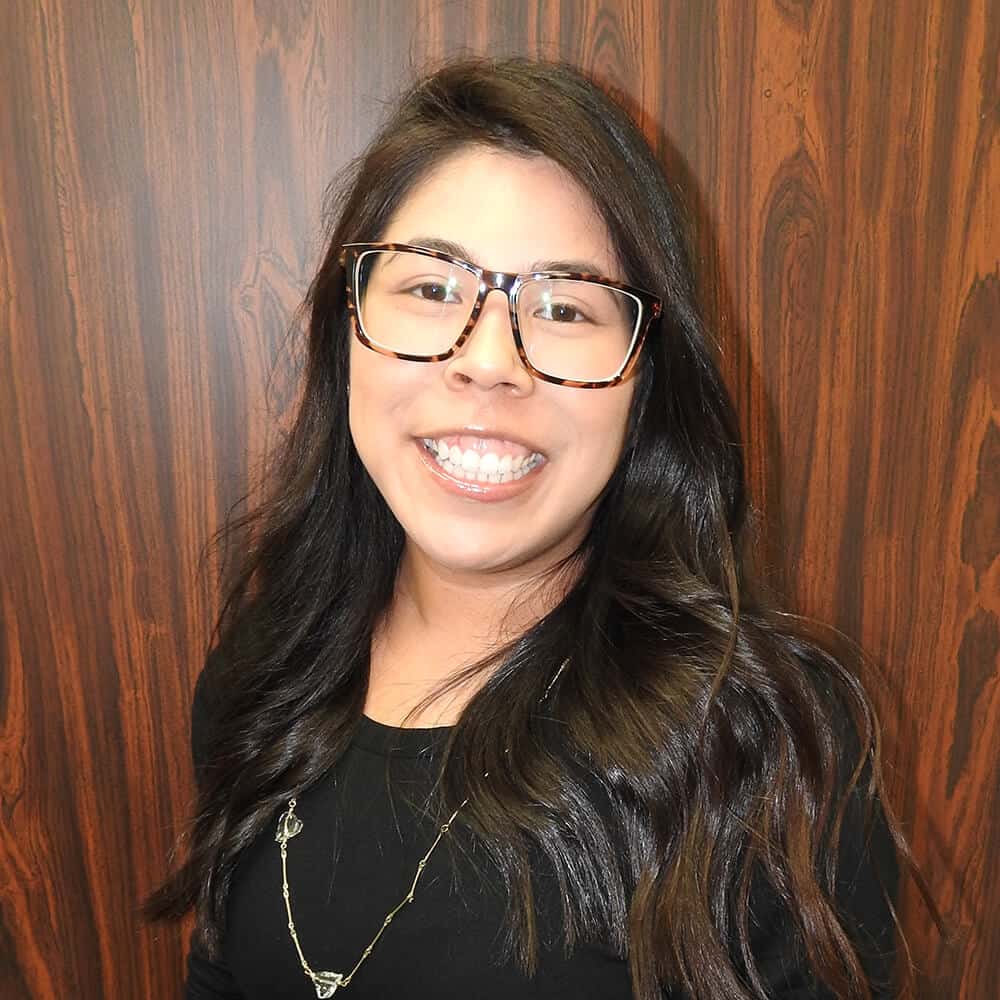 ---
Karla Smithwick
Customer Service Specialist
Ms. Karla joined our team in the summer of 2015 following several assignments in medical practices excelling in all aspects of patient interface. She is well-schooled in insurance authorizations, claims management, in-house patient scheduling and inter-office telecommuncations. She is enthusiatstic about completing every aspect of patient care including greeting our clients at the practice and making sure all of the paperwork is accurate at both the front and the back ends. In the short time she has been with us, she has already created a mark with our patients given her enthusiasm and endearing manner. She is indeed very eager to learn more about all aspects of communication problems and hearing health care. Ms. Karla is fluent in Spanish.