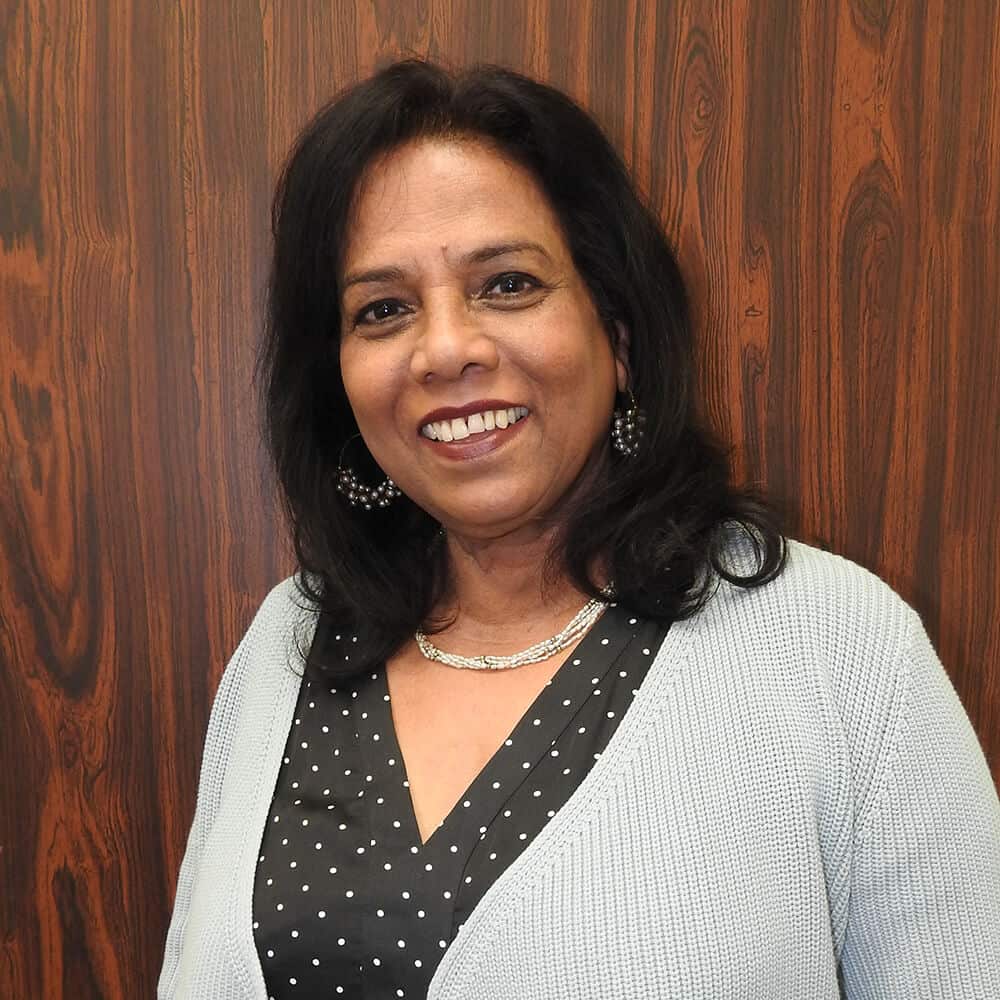 Sunita Kavrie, Ph.D., CCC-SLP
President and Speech-Language Pathologist
Dr. Sunita Kavrie, the President and Founder of the Hearing Health Center of Houston, started her long and passionate journey in communication disorders four decades ago as a qualified speech language pathologist and an audiologist in Mumbai, India. Later with her travel to the US for higher education in 1986, she earned a doctorate in speech-language pathology at the University of Cincinnati in 1993. She then completed a prestigious 3-year postdoctoral clinical fellowship, in medical speech pathology, in the department of Neurology, at the world-renowned Mayo Clinic in Rochester, Minnesota. Subsequently, she accepted a position as the head of the speech pathology service, at the Methodist Hospital and Baylor College of Medicine in 1996. In addition to clinical researcher and Assistant professor positions in the departments of Otolaryngology and Neurology, Dr. Kavrie served on the faculty of the AuD (Doctor of Audiology) program at the Baylor College of Medicine sharing a common physical floor space with Audiology offices.
It was here in Houston that Dr Kavrie's passion for audiology was sparked and reignited and the seeds were sown for a combined speech pathology and audiology clinic outside of the medical center. The exclusive purpose was to bring the expertise of the specialized services, along with the high medical standards of care, to the Houston community at large! This was realized in 2002 with the creation of SpeechPath Associates, Inc followed by the Hearing Health Center of Houston, in 2007. Since then, she and her team of audiologists have steadfastly pursued their mission of "Rebuilding Lives. Shaping Futures" of individuals with communication disorders in general and, more specifically, of Houstonians with varying types and degrees of hearing loss!
Dr. Kavrie, over the last 24 years, has completely assimilated into the diverse Houston culture. She is a "big city gal" so the city of Houston was the perfect fit for all her extracurricular pursuits for the last quarter century! As a proud Houstonian, Dr. Kavrie pursues her multiple interests, including the arts, local theatre and Broadway musicals, and museums of all stripes and not to mention her favorite basketball games…Go Rockets! She is spontaneous, connects socially over friendly Poker, Mahjong and Bocce Ball with like-minded friends. She is a diehard foodie and enjoys exploring Houston's vast restaurant scene all over town including in her Montrose neighborhood. When she stays in doors she enjoys cooking multi-ethnic cuisine with friends and teaching cooking classes to her neighbors. She volunteers and participates in several community events and serves as a studio society member for the Houston Public Media. She proudly hosts the popular annual community event called the "Neighborhood Night Out" at her home in October to allow neighbors to connect with one another and with law enforcement personnel. She believes in the diversity of every community and views it as an asset and that truly sets her apart!
Online Appointment Scheduler