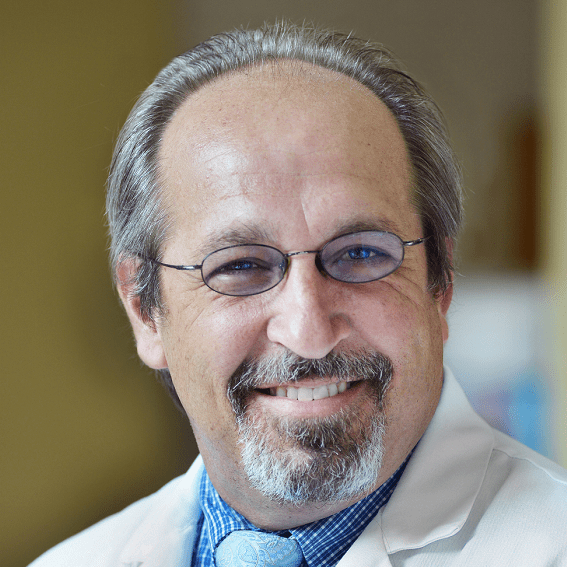 Ross Tonini, Au.D.
AUDIOLOGIST
Dr. Ross Tonini began his college career in 1975 with a focus on physics and meteorology; however, after being introduced to individuals with hearing loss and having gained proficiency in sign language, he changed course a year later to a career path in audiology and speech pathology. To pursue this path, he moved to the University of Arizona, in Tucson, one of the strongest educational and training programs for speech pathology and audiology and graduated in 1983 with both a Bachelor of Science and a Master of Science degree in Hearing and Speech Sciences.  At the time, he had to make a choice between speech-language pathology or audiology for the start of his clinical practice, and given he had the required clinical hours in speech pathology he set out in the world as a clinically certified speech-language pathologist.
As a speech-language pathologist, he worked in several clinical settings, including a rural Ohio community-based clinic, long term care facilities in the region of Northeastern Pennsylvania, a corporate speech language pathology practice in the Philadelphia area, and finally moved on to create his own private practice in speech-language pathology in Philadelphia. His expertise was focused primarily on the diagnosis and rehabilitation of neurologically impaired adults, with communication and swallowing problems, resulting from underlying neurological disorders such as strokes and head injury.
In 1995, Dr. Tonini decided to pursue an incredible opportunity for a clinical doctorate, in audiology, at the Baylor College of Medicine and Methodist Hospital, in Houston, Texas. After an intensive four-year program, Dr. Tonini graduated with his clinical doctorate in audiology (Au.D.).  Following graduation, he worked with infants and children at Texas Children's Hospital for twelve years. There he helped to build the cochlear implant program, pursued and completed research interests and reported his findings at national and international meetings on topics concerning the benefit of early cochlear implantation.
During his audiology training at the Baylor College of Medicine and Methodist Hospital he worked with Dr. Sunita Kavrie, speech-language pathologist, a faculty member in the program, on several assignments. He joined Dr. Kavrie, as a part time speech-language pathologist, at SpeechPath Associates, Inc. from 2002 through 2010. During that time, alongside his work as a speech-language pathologist, Dr. Tonini helped to develop "The Hearing Health Center of Houston", in 2007, as a dynamic place for the diagnosis and management of hearing loss.
Dr. Tonini continued to wear numerous hats from 2007 to 2016 at both SpeechPath Associates and The Hearing Health Center of Houston. In 2016, he returned to Baylor College of Medicine as part of their audiology team with emphasis on cochlear implants, bone-anchored hearing devices, traditional hearing aids, and diagnostics. In 2021, he returned to the team here at the Hearing Health Center of Houston as an audiologist.
What started as just a four year stay in Houston has evolved into a new hometown.  He and his wife Stephanie, a lifelong Houstonian, share a passion for music and cooking. They have published a cookbook and they have been members of the Houston Choral Society for many years and have enjoyed the privilege of singing with the ensemble at Carnegie Hall in New York City. He has four grown daughters, who live in Missouri, Virginia, and two daughters live here in Houston. Recently, he has welcomed three beautiful grandchildren!
Dr. Tonini is excited to be back with the team at the Hearing Health Center of Houston!
Online Appointment Scheduler