Do you have a new cochlear implant? Are you re-learning sounds with new hearing aid technology? Listening therapy (also known as aural rehabilitation) can come in all shapes and sizes and is designed to help you make the most out of your hearing experience.
Here's how it works:
Listen to the sound using only your ears.
Take a guess. What did you hear?
Consult a loved one or written text to see how much you heard correctly. (It's okay if you don't get 100% on the first try)
Listen again. Did the sound seem clearer?
Using this strategy, any group of sounds, indoor or outdoor, can become a game/listening therapy.
Houston Arboretum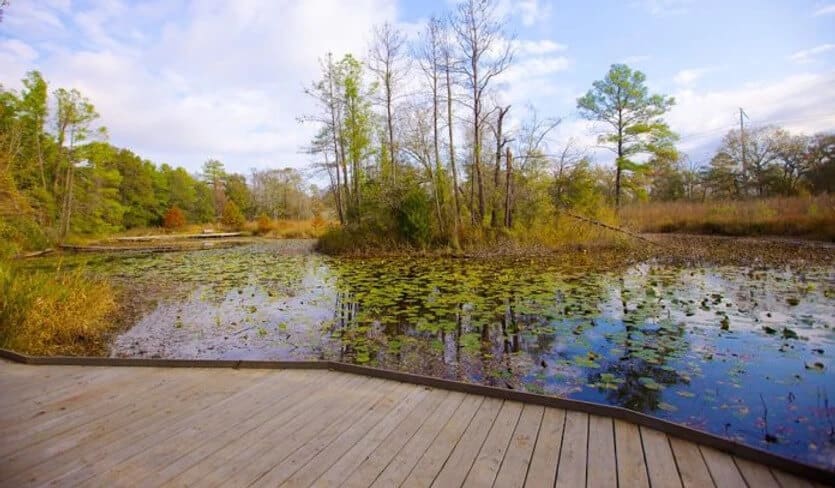 Lizards scurrying away. Frogs croaking. Sticks breaking beneath your feet. Birds calling out in song. Leaves rustling as you dunk beneath branches. These are just some of the sounds Houston's own Arboretum holds within its peaceful escape located just inside the 610 loop. Take a notebook and see which sounds you can identify and discriminate. Bring a friend or loved one for added company and communication during this deceptively fun listening "exercise." Entrance is free. Note: trails are wooden, gravel or wood chips. May not be easily accessible for those using wheelchairs or walkers.
James Turrell's "Twilight Epiphany" Skyscape at Rice University

Open at sunrise and sunset, this beautiful piece of outdoor art is sure to relax you. Will you hear the birds singing their first songs of the morning? Water sprinklers trickling down on the pavement? The flash of awestruck photographers? Insects buzzing to welcome the night? Your hearing aids may interpret these non-speech sounds differently. Take note of how your hear. Be sure to visit the website for time confirmations and parking directions. Reservations are recommended for the sunset showing. Twilight Epiphany is free although nearby parking is a small fee.
The Moth StorySLAMs at Warehouse Live

The Moth Radio Hour is a program that showcases everyday people telling everyday stories throughout the country. Stories can be heard on Houston Public Media's News 88.7 radio station at noon on Saturdays, live in person at select showings at Warehouse Live and on The Moth's recorded Podcasts. This makes listening therapy even better in that you potentially can listen to a story a second time via the Podcast. Using iPhone compatible hearing aids and Android streamers/connectors, you can listen to stories directly through your hearing aids. If you have questions how to connect The Moth Radio podcasts to your phone and hearing aids, just ask us, and we'll help! For tickets to in-person events at Warehouse Live, visit their website here.
Buffalo Bayou Park Cistern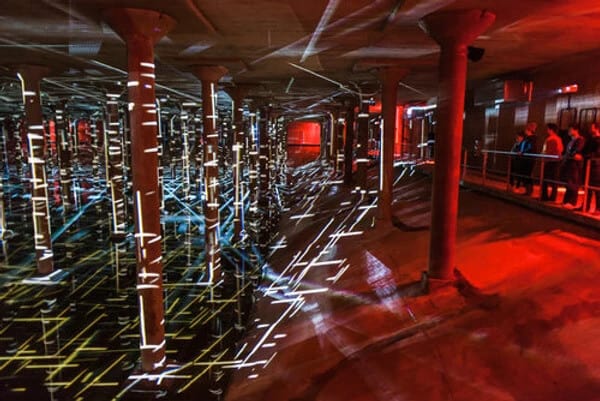 Buffalo Bayou Park Cistern Image by Thomas Chen Photography
Buffalo Bayou's Cistern is a hidden gem of Houston. Offering light installation shows, walking tours, audio tours and meditation sessions, this underground exhibit will pique your hearing. The Buffalo Bayou Partnership reports a 17 second echo. Given the unique acoustics, speech, music and sounds will be a whole new experience with hearing aids and cochlear implants. Visit their website to learn more about the various programs you can visit.
Eastside Farmer's Market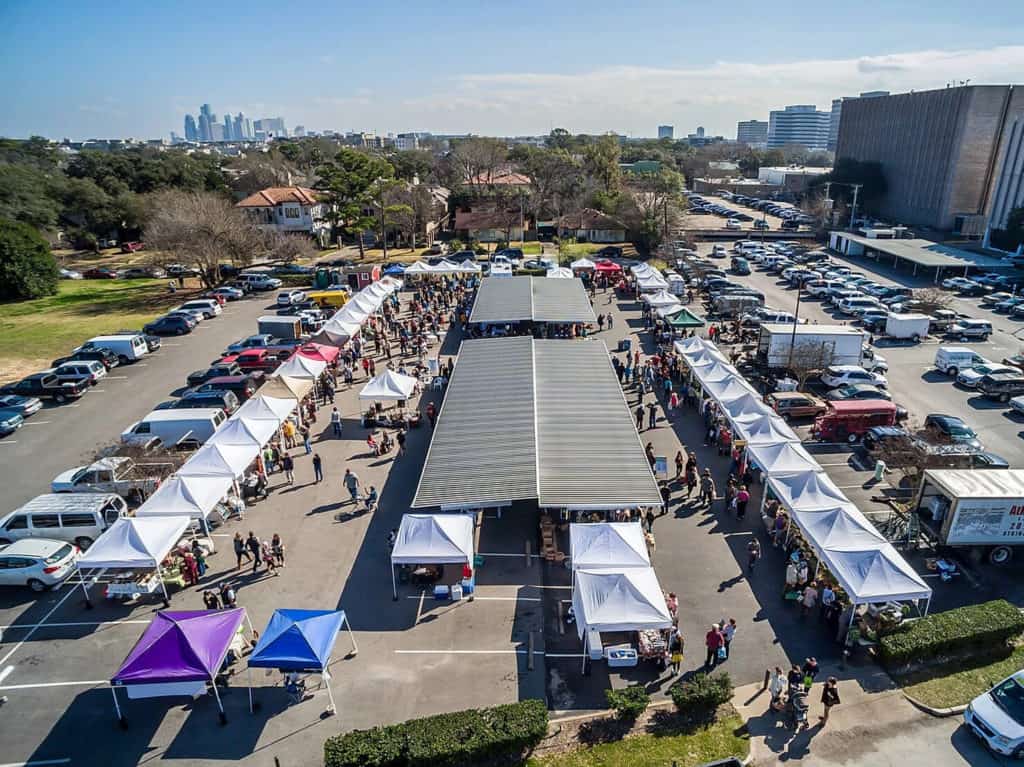 Urban Harvest Farmers Market at Eastside
Located just down the street from The Hearing Health Center of Houston, this weekly outdoor farmer's market is sure to host a variety of sounds. Visit a booth to learn about specialty products. This is a great way to practice listening, taking guesses, and listening again. Maybe a vendor is offering samples of cheese. Practice listening to the names of all of the variety while sampling delicious treats. Here's how the exchange may go: – You: "What is that cheese?"– Vendor: "Gouda." – You: "This cheese doesn't take like goat cheese. Could you say that a little slower please?" – Vendor: "Actually it's Gouda. The goat cheese is over here." – You: "Ah, now I hear it. Gouda. Either way they taste great!"
This listening therapy has the added bonus of being in noise so the difficulty level is going to be higher. You may need to adjust the settings on your hearing aid to help in this crowd. The Urban Harvest Farmer's Market at Eastside is open every Saturday at 8:00 am.
If you or someone you know needs help with listening therapy to help adjust to hearing with hearing aids, hearing loss and/or cochlear implants, contact our us at
713.942.8205